Caribou Digital bios
Chris Locke
Founder
Chris Locke is the Founder of Caribou Digital.
Previously, Chris was the Managing Director of GSMA Mobile for Development. GSMA Mobile for Development works with the mobile industry globally to build services that have a development impact for the poorest people in the world.  He developed the department from a small team of 12 people to 75 people, 8 projects, $70m in funding and one of the world-leading ICT4D teams.
Before that, Chris spent 15 years working in senior roles within the mobile and internet industries, for companies such as the Virgin Group, Three, AOL and T-Mobile.
Previous to his industry career he was the Xerox Lecturer in Electronic Communication and Publishing at University College London, and has maintained strong links to the research community, including being the editor of "Thumbculture: The Meaning of Mobile Phones in Society", an anthology of research considering the global social effect of mobile technology.
Chris is a Visiting Fellow at the University of California, San Diego and the Digital World Research Centre at the University of Surrey. Chris is based in Farnham, Surrey in England.
Jonathan Donner
Senior Director, Research
Jonathan Donner is Senior Director, Research at Caribou Digital. For over a decade, Jonathan has published extensively on the growth in mobile telephony in the developing world, focusing on its implications for socio-economic development and inclusion in the information society. His new book, After Access: Mobile Internet in the Developing World was published by the MIT Press in November 2015).  His projects have covered topics such as Microenterprise Development, Mobile Banking, Citizen Journalism, Mobile Health, and Youth and New Media.
Prior to joining Caribou Digital, Jonathan was a researcher in the Technology for Emerging Markets Group at Microsoft Research, a Post-Doctoral Research Fellow at the Earth Institute at Columbia University, and a consultant with Monitor Company and the OTF Group in Boston, MA.
Jonathan is co-author with Richard Ling of Mobile Communication (Polity, 2009), and co-editor with Patricia Mechael of mHealth in Practice: Mobile Technology for Health Promotion in the Developing World (Bloomsbury Academic, 2012). His research also appears in the Journal of Computer-Mediated Communication, The Information Society, Information Technologies and International Development, The Journal of International Development, and Innovations: Technology, Governance, Globalization.
Jonathan's Ph.D. is from Stanford University in Communication Research. Further details on his research can be found at www.jonathandonner.com, and on Twitter as @jcdonner.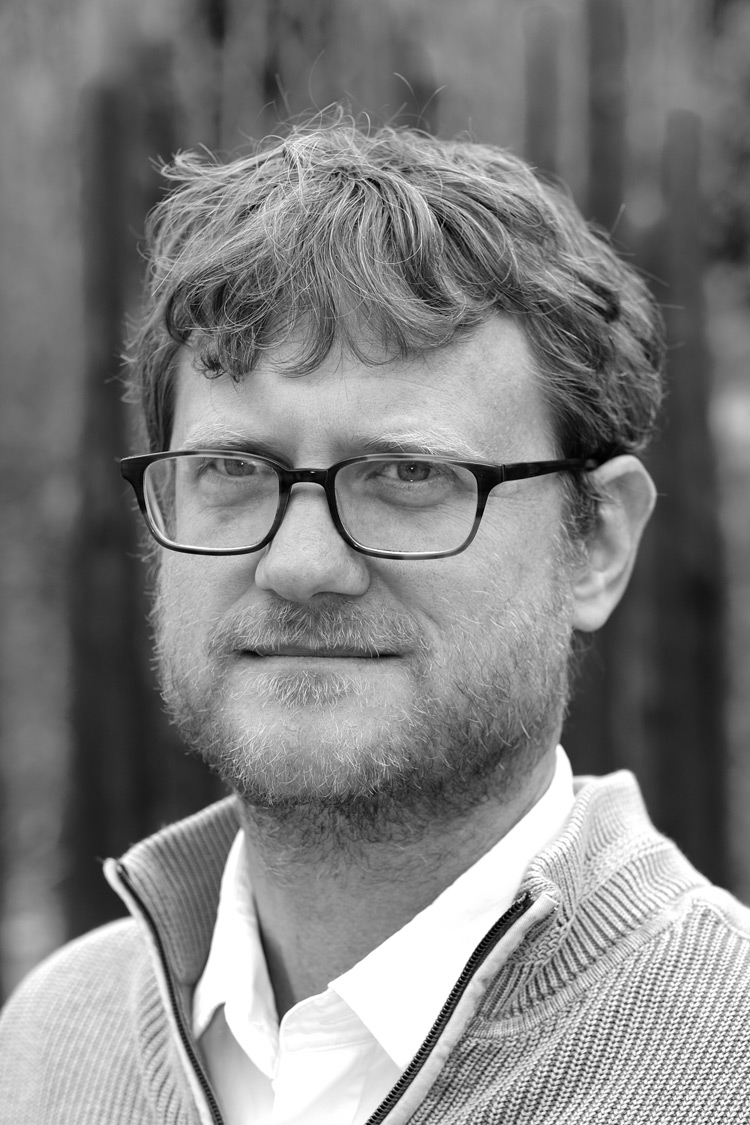 Savita Bailur
Research Director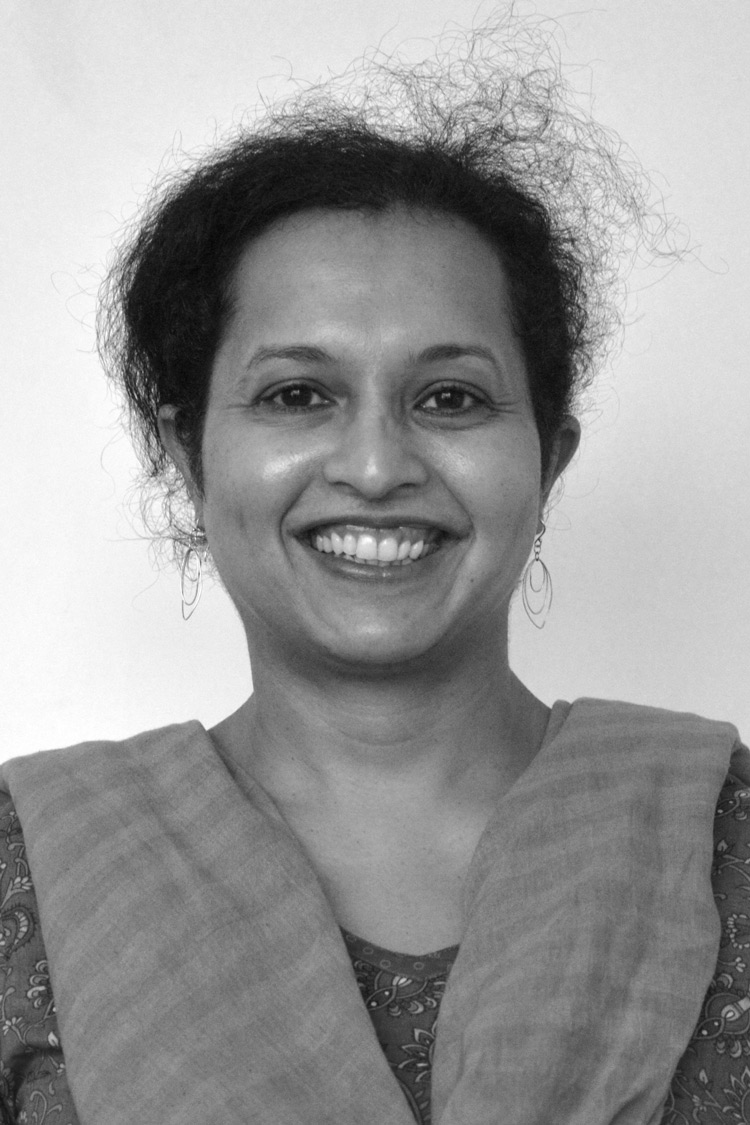 Savita Bailur is a researcher with around fifteen years of experience in ICTs and development. Her expertise is qualitative research (interviews, focus groups and analyzing these through story-telling and narrative analysis) on ICTs and governance issues – whether through big and open data, or community radio, mobile internet and telecentres – and what that means for "ordinary citizens" – us. She has worked with organizations including the World Wide Web Foundation, Aptivate, mySociety, the World Bank (Global Governance Practice in DC), Microsoft Research (India), Commonwealth Secretariat, USAID (Honduras) and Panos. She speaks fluent Hindi and Spanish and conversational French, has lived in India and Honduras and worked with countries across Asia, Africa and Latin America.
Savita is an External Lecturer in the Media and Communications Department at LSE, co-convening and teaching the MSc course on ICT policies for Society and Development. She has been teaching at LSE and been Assistant Examiner for the University of London International Programme for the past ten years.  She was previously co-Programme Director for the MSc Management in Information Systems: Development and Change at the University of Manchester and Assistant Professor in ICTs and development at the University of Manchester. She holds a PhD and MSc in Information Systems from London School of Economics as well as degrees from the University of London and University of Cambridge.
She was co-author and editor on two World Bank publications: Evaluating Digital Citizen Engagement: A Practical Guide (2016) and Closing the Feedback Loop: Can Technology Bridge the Accountability Gap (2014), and has several other publications, including in Government Information Quarterly, Information Technology and International Development, Gender, Technology and Development and multiple conferences.
Emrys Schoemaker
Research Director
Emrys Schoemaker is a researcher and strategist with a background in international development programming. Emrys' research interests are on the use of social media in resource constrained environments, and the social implications of their use. Emrys recently completed a PhD thesis at the London School of Economics in International Development that looks at the relationship between mobile social media use and identity, specifically religious and gender identity in Pakistan. He is particularly interested in how technology design and affordances interact with cultural norms and values to generate new social practices.
Emrys has over a decade of experience in communications for international development programming as the Director for Innovation and Technology at iMedia Associates, a development communications consultancy, and as a consultant to institutions including the British Government's Department for International Development, United Nations and World Bank.
Emrys' work has focused on the use of communications, particularly new technologies, in social change processes that include peacebuilding, governance, education and health. Emrys has a Masters in Conflict Management from the Department of Peace Studies, Bradford University.
Emrys has been involved in community development initiatives, co-founded startups that provide software solutions to development organizations and lives in London, United Kingdom. He rides a Brompton and can be found on Twitter and Linkedin.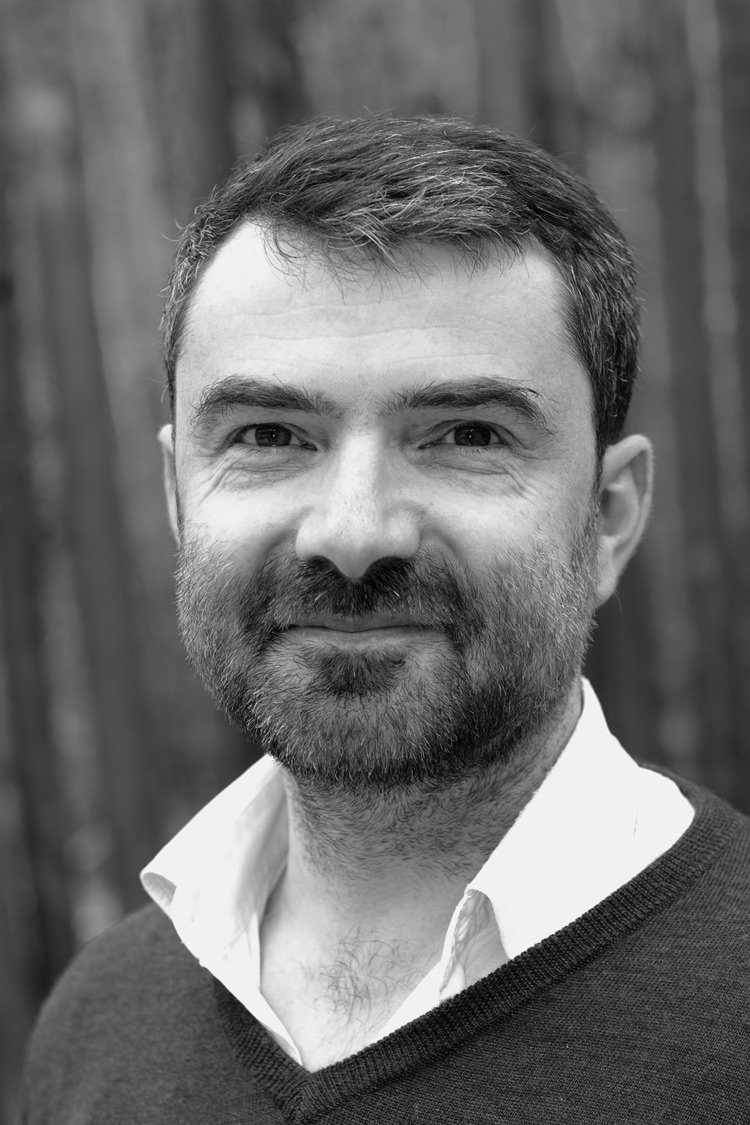 Bryan Pon
Research Director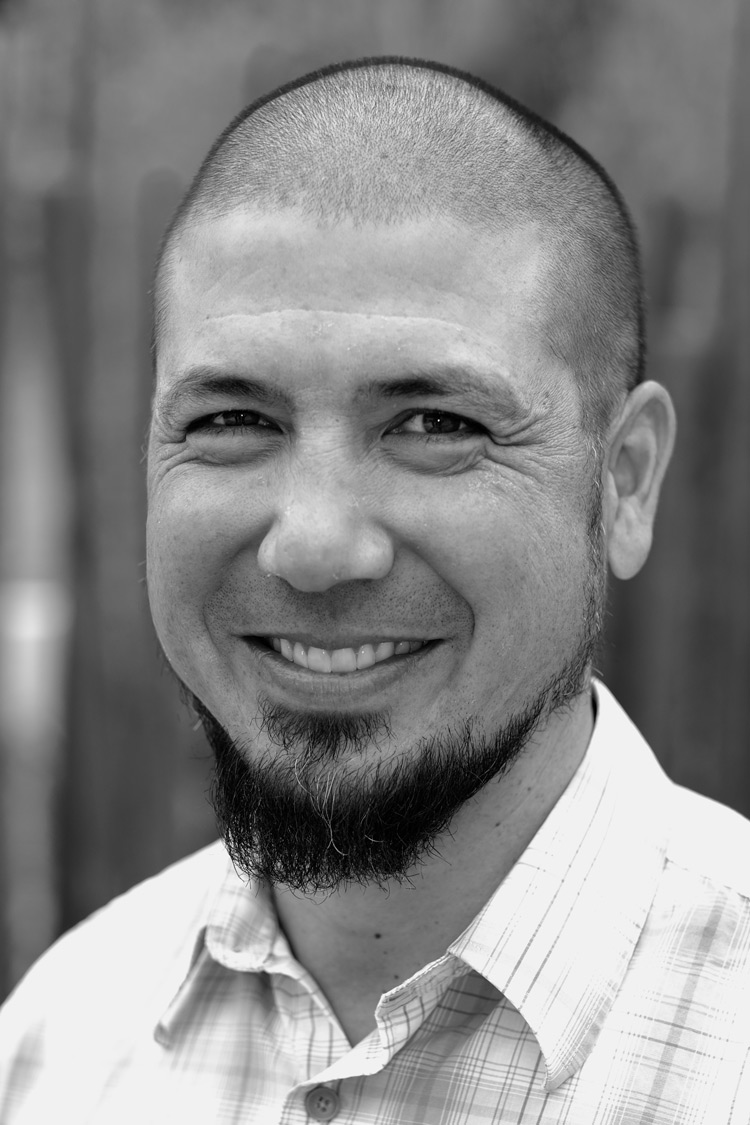 Bryan Pon joins Caribou with a background in both research and business. He recently finished his Ph.D. in geography at University of California, Davis, with a research focus on the mobile industry. His publications focus on mobile platforms, firm strategy, and the app economy, exploring how the combination of technological and socioeconomic structures shape value creation and value capture. Bryan has a long-running collaboration in this research with ETLA, the Finnish Organization for Economic Development, and BRIE, the Berkeley Roundtable on the International Economy.
Prior to Caribou, Bryan spent 12 years working as an independent consultant, primarily in the energy sector, and was most recently an Emerging Venture Analyst for the UC Davis Program for International Energy Technologies. Bryan earned a Master's of Science in Community Development, also at UC Davis, with research on affordable solar lighting in emerging markets.
Bryan has a background in both digital and physical product design, and has taught user-centered design workshops to a wide range of audiences. His experience includes UI/UX for online applications as well as hardware design of small-scale solar technology products. He has co-founded several start-ups around energy and education, and lives in San Jose, California.
International Institute of Information Technology, Bangalore bios
Janaki Srinivasan
Srinivasan's research examines the political economy of information-based development initiatives. She uses ethnographic and archival research to examine how ideologically diverse entities deploy information and information technologies toward achieving their varied visions of development in India. At the other end, she studies how the equally heterogeneous targets of these efforts fundamentally shape information use along gender, caste, and class lines. By examining diverse information cultures, and insisting on the role of power relations in shaping them, her goal is to inform technology and policy design that is politically aware and directly speaks to the inequities and heterogeneous information practices within a population.
In her doctoral thesis at the UC Berkeley School of Information, she explores the very different ways in which information was leveraged in campaigns demanding a right to access government records in Rajasthan and in the working of community-based information kiosks in Puducherry. Following her doctoral work, she studied the circulation of price information in fishing markets of Kerala with Jenna Burrell at the UC Berkeley School of Information and Richa Kumar of the Indian Institute of Technology Delhi. As a postdoctoral research associate at the Virginia Tech Department of Engineering Education in 2013, she worked with Aditya Johri on the Aadhaar project in India to understand how the state's information gathering mediates its relationship with the population it governs. In 2014, as a fellow at the Slow Science Institute in Berkeley, she analyzed the trajectory of development thought that has enabled the deployment of information as a development tool in recent years.
Dr. Sarita Seshagiri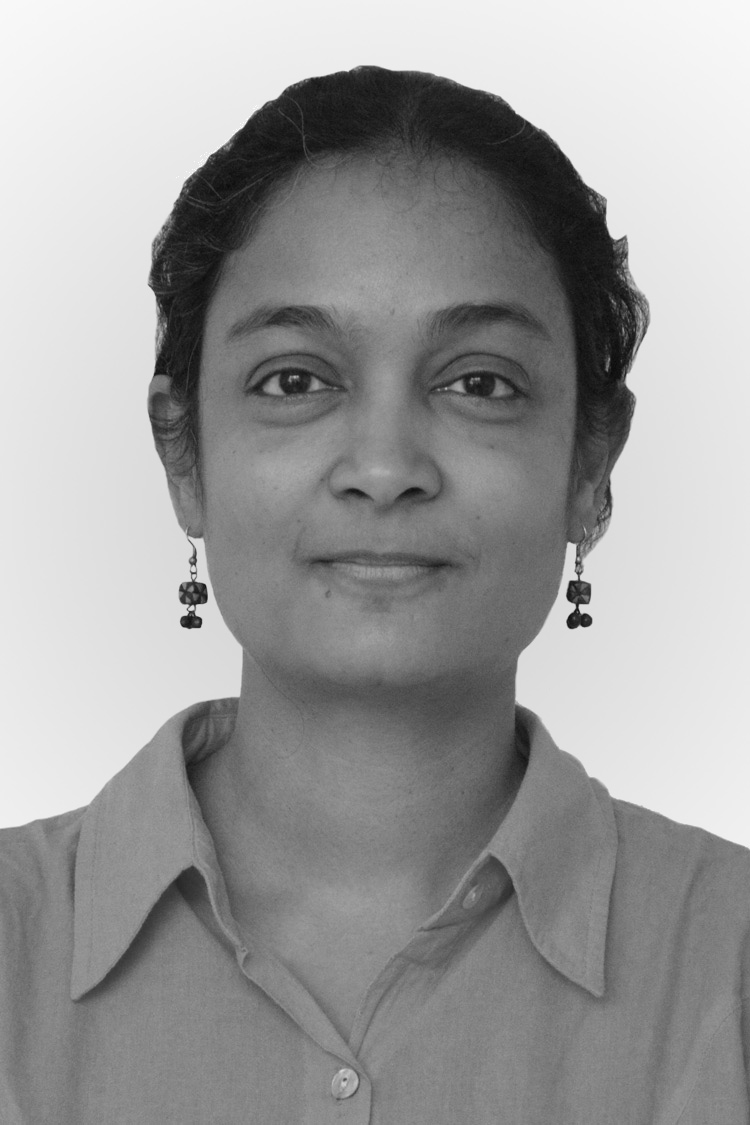 Harish Boya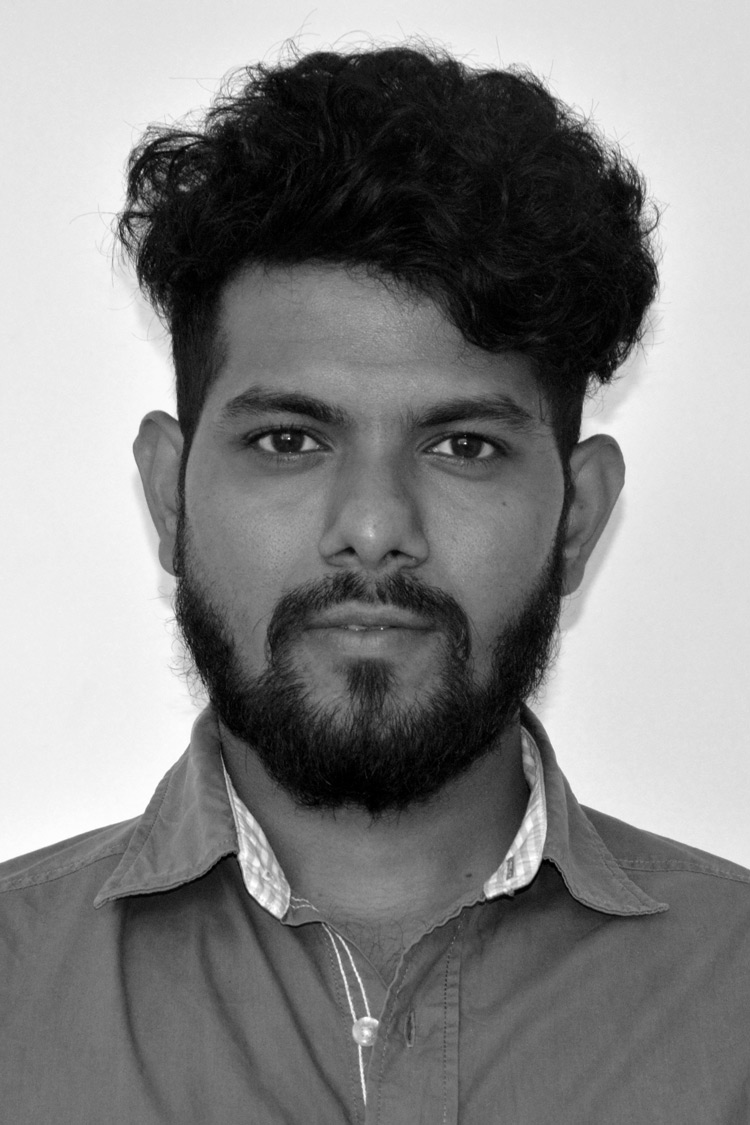 Harish Boya is currently working as a research intern for the Omidyar Network Identities project. He has five years of industry experience as a designer and developer. His skillset encompasses design strategy, user research, visual design, information architecture, user interface design, creating presentations, and usability testing.
He has previously worked as a research assistant at the International Institute of Information Technology in Bangalore, and as a visual designer and system engineer for Tata Consultancy services. He has a degree in mechanical engineering from Siddaganga Institution of Technology, and a master's degree in user experience design from MIT Institute of Design.
Supriya Dey
Supriya Dey is a research associate at the Center for Information Technology and Public Policy at the International Institute of Information Technology, Bengaluru. She has worked for nearly 17 years in the software industry in India, the United States, and Canada, working for Wipro Technologies from 1998 to 2006, and IIM Bangalore from 2009 to 2013.
Dey has a bachelor's degree in engineering, and computer science and technology from Bengal Engineering College in Calcutta, India. She is currently pursuing a master's in IT and Society at the International Institute of Information Technology (IIITB), Bangalore.